We're passionate about working with our clients… anything is possible.
We are a local Kingaroy based business who loves exploring ways to help our clients grow their business. We wear our heart on our sleeves and we are passionate about supporting local business within the South Burnett and neighbouring regions.
"We help businesses create goosebumps through digital marketing, media and training that leaves a lasting impression in the minds of its customers and staff"
Director / Videographer / Trainer
As you can see from some of these photos, we simply love filming in the beautiful South Burnett region, including the North Burnett, and producing videos for businesses and community organisations.  
We especially enjoy working with other local photography and marketing businesses on regional and community projects.
Nothing is more rewarding than seeing a clients reaction as they watch their video for the first time.  We still get goosebumps, even after all of these years.
Working from a farm based office:
is nice and peaceful, gives us room for creativity, comes with many 4 legged distractions !
Since moving the office from the Enterprise Centre in Kingaroy to the cottage on the family farm in April 2020, we have certainly had some fun film shoots here from shooting a music video, first aid videos, cooking demonstrations, interviews, book readings and more.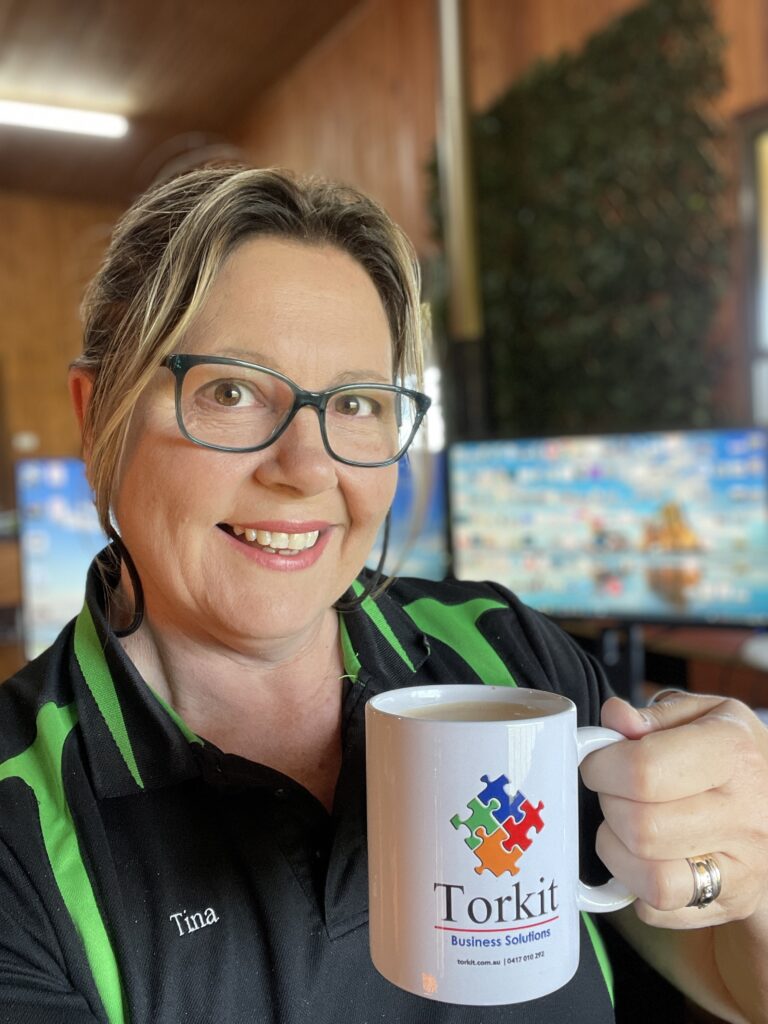 Hi, I am Tina Torrens, the Director of Torkit Business Solutions, a small media and video production company located in Kingaroy, in the beautiful South Burnett, 2.5 hours drive from Brisbane and the Sunshine Coast.
After 19 years at TAFE employed as a Training Consultant, and then later as a Business Teacher, in 2014 I embarked on the next leg of my journey, starting up and managing my own business.  
Having lived in the area since 1994 on a farm with my husband raising two wonderful sons, I am passionate about telling and sharing amazing stories through the art of video production, a skill set I later acquired, that has become a part of my heart and soul, and now makes up 70% of Torkit's business services.
The name TORKIT … where does it come from people often ask?  Well, it is made up from the first three letters of my married and maiden name.  I wanted a name that was personal, and you guessed it … Tina Torrens from Torkit Business Solutions is certainly a tongue twister!